Champions of better business banking
Supporting Australian businesses with better business banking
From our fast EFTPOS solutions to streamlined business lending and banking products, we're helping thousands of Australian businesses to grow and thrive.
About us
When it comes to payments and business-only banking, Tyro provides a fresh alternative. We're Australia's largest EFTPOS provider of all ADIs outside the big four* and we provide tailored EFTPOS, effortless business lending, and banking solutions that support over 61,000 Australian businesses. Beyond credit, debit and EFTPOS card acquiring, we also offer Medicare and private health fund claiming and rebating services.

We connect simply with your existing systems and Xero software but also offer a world of possibility by connecting customers with innovative software and apps that help build business.

Our smart technologies are easy to use and designed to save our customers time and money, like our transaction and deposit account that lets you earn interest on transactions. So come and join the thousands of Australian businesses that are already banking with Tyro.


A track record in innovation
Growing everyday
2003
Entrepreneurs Paul Wood, Peter Haig and Andrew Rothwell founded Tyro in response to the RBA's call for greater competition.
2005
17 staff. First technology company to obtain an acquirer bank licence.
2007
34 staff, $6M in transactions. First to launch a cloud-based EFTPOS solution.
2009
41 staff, $511M in transactions. First to launch integrated EFTPOS Medicare rebates.
2010
51 staff, $1.3B in transactions. First to launch non-stop acquiring services.
2011
54 staff, $2B in transactions. First to be certified and compliant with new payments regulations to ensure security of payments applications.
2012
68 staff, $3B in transactions.
2013
93 staff, $4.1B in transactions. First to launch integrated mobile EFTPOS solutions.
2014
127 staff, $5.2B in transactions. Launched an integrated Private Health Fund claiming solution.
2015
221 staff, $6.8B in transactions. Developed a cloud-based and mobile core banking platform.
2016
297 staff, $8.6B in transactions. $100M in funds raised.
Launch of our first banking product: Tyro Bank Account. First technology company to obtain a full Australian banking licence and operate as an Authorised deposit-taking institution (ADI).
2017
371 staff, $10.6B in transactions. First Australian bank to allow business account owners to use Siri to conveniently pay bills.
2018
384 staff, $13.4B in transactions. First Australian bank to launch our version of least-cost routing, Tap & Save, saving Tyro merchants over $1.5 million on fees in the first eight months.
2019
453 staff, $17.5B in transactions. First Australian bank to deliver integrated Alipay solution.
2020
476 staff, $20.1B in transactions. Largest successful IPO by market capitalisation on the ASX in 2019. Investment made in me&u, an app-based ordering, and payment solution for the hospitality vertical.
Information is based on Tyro's financial year commencing 1 July and ending 30 June.
2021
540 staff, $25.5B in transactions. Partnering with Bendigo Bank to become their exclusive merchant acquiring partner. Acquisition of Medipass Solutions, a Melbourne-based digital health payments business. Launch of Tyro Connect – an integration hub that enables hospitality businesses to easily connect food ordering, booking, and other key apps to their POS system.
Awards
A history of industry recognition
61,000 businesses and counting
From EFTPOS with standalone machines to POS integration and small business lending, Tyro can help you whatever your business needs are.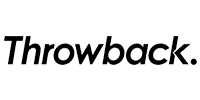 Helping your business is our business
Follow the links below to learn more about Tyro and its people