Banking
Payments and banking solutions built for your business
Powering over 61,000 Australian businesses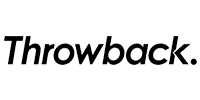 Tyro Bank Account
Tyro customers can manage their cashflow and get EFTPOS funds settled 7 days a week1 (even on weekends and public holidays) with our fee-free, interest bearing Tyro Bank Account.
Flexible settlements2
Earn interest on your business savings
Integration with Xero
24/7 mobile banking with the Tyro App
Tyro EFTPOS
Tyro EFTPOS provides simple, yet feature-rich payment solutions that let businesses take payments how and when they want to.
Fast, secure payments
Integration with 330+ POS/PMS providers
No lock-in contract
Stay connected through WiFi with a 3G/4G back up
Get started
Powering your payments and banking
Find out how Tyro's payment and banking solutions can help your business thrive.
Learn more about our payments and banking products
Frequently Asked Questions
Do I need Tyro EFTPOS and/or eCommerce to open a Tyro Bank Account or Tyro Business Loan?



Yes. The Tyro Bank Account and Tyro Business Loan are only available to Tyro EFTPOS or eCommerce customers`.

How long does it take to receive my Tyro EFTPOS machine(s)?



Once your EFTPOS application is submitted, you should receive your EFTPOS machine(s) in 7-10 business days.

When can I apply for the Tyro Bank Account or Business Loan?



To apply for the Tyro Bank Account, you will need to have a Tyro EFTPOS or eCommerce solution and download the Tyro App. Once you have the Tyro Bank Account, you are then eligible to apply for the Tyro Business Loan.

Is the Tyro Bank Account free?



Yes. The Tyro Bank Account is completely fee-free.
1. Available settlement times are from 8pm to 5am. Applies to Tyro settled funds only (including American Express and JCB with Tyro Direct Settlement agreement) – excludes Alipay, HealthPoint and funds settled directly by Afterpay, American Express, JCB and Diners Club.

2. Settlements are received daily for Tyro settled funds (including American Express and JCB with Tyro Direct Settlement agreement) – excludes Alipay, HealthPoint and funds settled directly by Afterpay, American Express, JCB, and Diners Club. For Flexible Settlement Allocation, depending on your banking provider it may take up to 3 business days to receive funds into your linked account

` Tyro loans are subject to Tyro's eligibility and credit criteria. A personal guarantee is required and loan repayments are subject to minimum repayment amounts. Tyro loans are only available on the Tyro EFTPOS Banking Terms and Conditions. Other Conditions may apply.

Xero is a trademark of Xero Limited.

Apple and the Apple logo are trademarks of Apple Inc., registered in the U.S. and other countries. App Store is a service mark of Apple Inc., registered in the U.S. and other countries.

Google Play, and the Google Play logo are trademarks of Google Inc.

® Registered to BPAY Pty Ltd ABN 69 079 137 518
2023 © Tyro Payments Limited. All rights reserved. | Privacy Policy

Tyro Payments Limited ACN 103 575 042 AFSL 471951 (Tyro) is the issuer of its own financial products. As Tyro does not take into account your personal circumstances, please consider if these products are suitable for you. You can contact Tyro on 1300 00 TYRO (8976) or tyro.com and access Tyro's dispute resolution process at tyro.com/complaint-resolution-process/.