Banking
Payments and banking solutions built for your business
Powering over 61,000 Australian businesses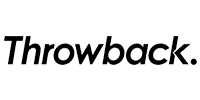 Tyro Business Loan
When it comes to business, access to fast, flexible funding is a real advantage. Tyro customers can access up to $350,000` of unsecured lending to help keep their business moving forward.
Easy repayments by nominating a percentage of EFTPOS and/or eCommerce takings*
No interest, just one fee that's paid down over the life of the loan
Simple management in the Tyro App
Tyro EFTPOS
Tyro EFTPOS provides simple, yet feature-rich payment solutions that let businesses take payments how and when they want to.
Fast, secure payments
Integration with 330+ POS/PMS providers
No lock-in contract
Stay connected through WiFi with a 3G/4G back up
Get started
Powering your payments and banking
Find out how Tyro's payment and banking solutions can help your business thrive.
Learn more about our payments and banking products
Calculate your potential loan
Find out how much you could borrow and what it will cost to repay. It's a great way to understand the fee and how it's charged based on your EFTPOS repayments.
The Tyro Business Loan calculator results are intended to be used as a guide only and are based on the information you input. The calculator may allow you to select a repayment percentage that may not be available for your actual loan. The results do not show the actual fee that will be payable for a loan for your business. The actual fee and total repayment amount may be higher or lower than shown. The repayments to be made from your daily EFTPOS and/or eCommerce settlement amounts are subject to minimum repayment amounts as set out in your loan terms and conditions. Default figures and calculator assumptions used by the calculator are subject to change at any time without notice. Using this calculator does not guarantee that you will be eligible for a Tyro Loan which is subject to you satisfying our eligibility criteria. Full terms and conditions are set out in the Tyro Lending Terms & Conditions.
Frequently Asked Questions
Do I need Tyro EFTPOS and/or eCommerce to open a Tyro Bank Account or Tyro Business Loan?



Yes. The Tyro Bank Account and Tyro Business Loan are only available to Tyro EFTPOS or eCommerce customers.

How long does it take to receive my Tyro EFTPOS machine(s)?



Once your EFTPOS application is submitted, you should receive your EFTPOS machine(s) in 7-10 business days.

When can I apply for the Tyro Bank Account or Business Loan?



To apply for the Tyro Bank Account, you will need to have a Tyro EFTPOS or eCommerce solution and download the Tyro App. Once you have the Tyro Bank Account, you are then eligible to apply for the Tyro Business Loan.

Is the Tyro Bank Account free?



Yes. The Tyro Bank Account is completely fee-free.

What is the interest rate on the Tyro Business Loan?



There is no interest rate, there's just one fee you know up front, which is paid down over the life of the loan as part of your loan repayments*.

How are repayments made on my loan?



Repayments are made automatically by nominating a percentage of your daily EFTPOS and/or eCommerce takings, this is taken from your daily settlements before they appear in your nominated settlement account. This means your repayments rise and fall in line with your cash flow (subject to minimum repayments).

What is an 'unsecured loan'?



Tyro won't request you to secure the loan against collateral like property. However, you are required to provide a personal guarantee when accepting the loan within the Tyro App.

What if I want to pay off my loan earlier than originally agreed?



Tyro Business Loan is completely flexible so if you want to pay it off faster, you can. To pay off your loan sooner with a manual repayment, simply go into your Tyro App and to your loan and select a manual payment. Please note your loan fee is payable regardless of how quickly you pay off the loan.

Can I have more than one Tyro Business Loan?



Tyro customers can only have one Tyro Business Loan at a time. There are no options to refinance or redraw on the Tyro Business Loan. Once the loan has been repaid in full, Tyro customers may be eligible for another loan. You can check your eligibility for a Tyro Business Loan through the Tyro App.

What can I use a Tyro Business Loan for?



A Tyro Business Loan can be used for a range of business purposes (e.g. meet operational needs, expansion, purchase new inventory, upgrade equipment). Visit the business loan page on our website to find out more.
*Subject to minimum repayments

` Tyro loans are subject to Tyro's eligibility and credit criteria. A personal guarantee is required and loan repayments are subject to minimum repayment amounts. Tyro loans are only available on the Tyro EFTPOS Banking Terms and Conditions. Other Conditions may apply.

Xero is a trademark of Xero Limited.

Apple and the Apple logo are trademarks of Apple Inc., registered in the U.S. and other countries. App Store is a service mark of Apple Inc., registered in the U.S. and other countries.

Google Play, and the Google Play logo are trademarks of Google Inc.

® Registered to BPAY Pty Ltd ABN 69 079 137 518
2023 © Tyro Payments Limited. All rights reserved. | Privacy Policy

Tyro Payments Limited ACN 103 575 042 AFSL 471951 (Tyro) is the issuer of its own financial products. As Tyro does not take into account your personal circumstances, please consider if these products are suitable for you. You can contact Tyro on 1300 00 TYRO (8976) or tyro.com and access Tyro's dispute resolution process at tyro.com/complaint-resolution-process/.