Practice-friendly payments and claims
Integrated payment and claiming options to assist General Practitioners in their practices, communities, and online.
Built for health
For GPs
Since 2009, when Tyro introduced EFTPOS integration to Medicare with Medicare Easyclaim, we've been supporting healthcare businesses with efficient payment and claiming solutions.
Process payments with Tyro EFTPOS, with claiming integrations to Medicare and Private Health Insurers. Make processing even faster with integration to 52 Practice Management Software.
Get started with Tyro
Investing in health
Delivering innovative digital payment solutions
Medipass enables General Practitioners to raise digital payments and claims, across a broad set of health funders including Medicare, DVA, icare NSW, WorkCover Queensland, Comcare, WorkSafe Victoria and others, all from your connected devices.
Learn more about Medipass and Tyro EFTPOS integration.
Get started with Medipass
In-practice payments
Tyro brought the first EFTPOS integration with Medicare, Medicare Easyclaim, to Australia, and we now integrate seamlessly with 52 Practice Management Software systems – 33 of these integrating with Medicare.
Telehealth and mobile payments and claims
Tyro and Medipass' innovative digital payment and claiming solutions support the breadth of healthcare service delivery scenarios, including online/telehealth and when you might be away from your practice.
Submit workers insurance invoices digitally
Reduce invoicing process complexity by submitting workers insurance invoices digitally via Medipass. With simple processes and less admin, you can get paid quickly. Track invoice processing, with invoice status updated in real-time, reducing follow up calls. Medipass' digital invoicing solution for workers insurance is available with icare NSW, WorkSafe Victoria, Comcare and WorkCover Queensland. Learn more.
Private health insurance
With Tyro HealthPoint, you can provide a better experience for your patients with on-the-spot health insurance claims. Activate Tyro HealthPoint, and connect your Tyro CounterTop EFTPOS machine with supported practice software to start claiming. If your practice software doesn't support HealthPoint, you can now use Medipass alongside your practice software and access HealthPoint functionality via your existing Tyro CounterTop EFTPOS machine1. Learn more.
Overseas visitor health cover
nib Direct enables General Practitioners to raise claims directly with nib via an online claiming experience that is instant and seamless.
Coming soon.
All providers, one EFTPOS
Reception staff love it, practitioners do too. You can register multiple doctors on one machine, so there's no swapping between systems while juggling busy practice needs. Payments go to the correct practitioner's bank account without the double-handling, so there's less risk of administrative error.
24/7 service
24/7 Australian-based Customer Support for help with any of your Tyro services, plus tech advice should you need it. You can access the Tyro Portal and Tyro App to see your daily takings and reporting, including the detail on your EFTPOS and eCommerce settlements.
Practice Management Software integration
We've made in-practice payments and claiming simple with integrations to 52 Practice Management Software systems. Transactions are completed quickly and easily thanks to our Practice Management Software integrations.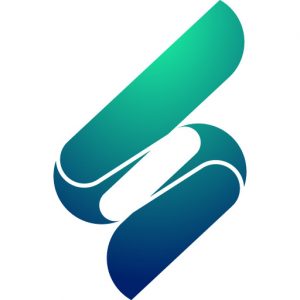 Better business banking
Practice-friendly for you
Ease the banking admin and dedicate more time to patients. Get a quote for Tyro EFTPOS, HealthPoint1, and more. No obligations.