Service
At your service
Take payments wherever your business takes you. Mobile EFTPOS and eCommerce plus our Xero-integrated Tyro App.
Get started
Better business banking
Accept more payments wherever you are
You can only be in so many places at once, which is why Tyro offers mobile and countertop EFTPOS with 99.9% availability (+ Wifi and 3G backup), and the convenience of the Tyro App for real-time sales visibility and Xero accounting. Our solutions are designed around your needs, so you can select standalone or integrated POS, apply for a business loan that moves with your cashflow, and accept more payments including Alipay and UnionPay for international customers.
Why you'll love Tyro EFTPOS
Connect better
Tyro seamlessly connects to 300+ integrated POS/PMS providers.
High speed
Serve customers fast with sub 1.6 second transaction speeds.
Single point of contact
Single point of contact for all your payments needs.
Improve your customers' experience and keep queues short with fast transactions on Tyro's efficient Countertop EFTPOS.
Discover Countertop EFTPOS
Settle in-store and online with a single settlement via our Tyro eCommerce solution.
Discover eCommerce
Pricing features to suit you
Accept more payment types
Let your customers pay the way they choose when you accept more payment types.
Customers tap. You saveδ
Less fees, more innovation with Tyro's Tap & Save
Reduce your payment fees for Tap & Go debit card transactions. Tap & Save is a great feature that offers your business least-cost routing to automatically find lower cost ways for you to process eligible Tap & Go debit card transactions through the cheapest network. As an average, Tyro Tap & Save customers save 8.1% on Merchant Service Fees*.
Seamless integration
Get EFTPOS that's directly connected
Take your business further by connecting to one of more than 300 POS/PMS providers with Tyro. With our fully integrated EFTPOS machine software, developed and maintained by our in-house engineers, we cut out middleware. Our Tyro EFTPOS machines connect directly with the POS/PMS providers. So, if you need support, we'll take ownership and make sure it gets solved. The best bit? There's only one number to call – 1300 966 639.
Improve your business visibility with the Tyro App
Business that moves with you
No matter where you are or what time zone you're in, you can gain rapid insights into your business with the Tyro Portal or the Tyro App. Get live EFTPOS data so you know exactly how you're performing from anywhere.
Supporting 32,000 businesses and growing
Over 32,000 Australian businesses rely on Tyro to put them first every day. Through our industry tailored innovations and no lock-in contract, we're dedicated to more than bringing you better payments, we're helping build better business.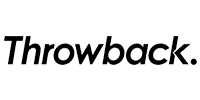 Better business banking
Better payment solutions start here
Find out how a Tyro EFTPOS machine can get more out of your Service business.
Get a quote
Aquaduck and Alipay enabled Tyro EFTPOS
Aquaduck has Alipay enabled on their Tyro EFTPOS machine. By providing Chinese customers with their payment system, it's ensured more customers come direct to AquaDuck, more walk up traffic, and more on sales.

"Chinese tourists to our business are very, very important. It's our biggest growth market here on the Gold Coast, [and] … the biggest growth market for Aquaduck."

"Our customers have been really happy with the fact that they can use Alipay at Aquaduck because it's not only in buying their tickets, they can use Alipay on the actual Ducks when they're buying souvenirs and merchandise."

"Essentially it's ensured that more customers come direct to us"
– Sarah Colgate
Managing Director, Aquaduck
More ways to help your business
We're all about function that fits your business. That's why the technology we develop has your customer in mind. Find out how we go beyond payment innovations to bring more to your business.
Earn interest on your income and choose when your daily EFTPOS funds are paid§ with our fee-free Tyro Bank Account.
More on Bank Accounts
Learn more. Do more for your business
Find out how Tyro can benefit your business