Simplify and streamline your business
Simplify your business by combining your Tyro EFTPOS and Tyro eCommerce and receive one single settlement for all your in-store and online payments, so you know exactly where you stand. It's an efficient and clever way of working that lets your business work around the clock, so you don't have to. 
EFTPOS and eCommerce together
Make your transactions faster and more effortless with integrated payments
When it comes to your customers, every transaction counts so choose EFTPOS and eCommerce that's right for your business.
EFTPOS and eCommerce combined
Smart integration
The benefits of Tyro EFTPOS now come with the power of Tyro eCommerce. One single settlement from in-store and online simplifies business.
Discover Tyro EFTPOS
Discover Tyro eCommerce
Accept more payment types
More ways to pay
Enable people to pay their way. With Tyro you get high customer satisfaction as your customers can pay in-store or online with their preferred payment type.
Understand your business
Real time insight
Know where you stand, anytime with real-time reporting. The Tyro Portal and Tyro eCommerce Portal give you up to date insight into your takings and payments, while the Tyro App means you can see it all on the go.
Payments tailored to you
Find the payments combination that works for you.
If your business likes to get out and about, we've got a Mobile EFTPOS machine to suit.
Discover Mobile EFTPOS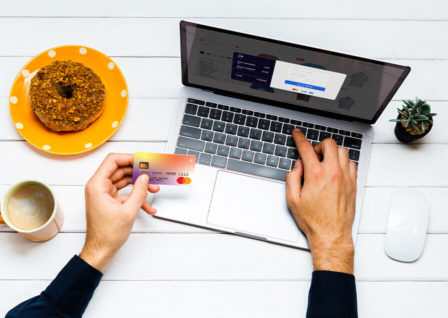 Keep it simple. Combine your EFTPOS and Tyro eCommerce for one single in-store and online settlement.
Discover eCommerce
Quick. Easy. Secure payments
Explore the benefits of Tyro EFTPOS
Innovative, nimble, collaborative, customised
How Tyro made taxi payments faster and cheaper for Cabfare
With Tyro Mobile EFTPOS, taxi technology company Cabfare made payments faster and saved on Tap & Go debit card transactions. With passengers able to exit cabs quickly, drivers could get back on the road earning more fares and with Tap & Save, the business saved over $50,000 within the first year.
Online payments made simple
One single settlement from in-store and online simplifies business.
Better business banking
Better payment solutions start here
Find out how Tyro payment solutions can help your business thrive.
More ways to help your business
From a fee-free bank account to fast business loans designed to keep you moving, we have solutions tailored to your business.
Earn interest on your income and choose when your daily EFTPOS funds are paid when you settle into the fee-free Tyro Bank Account.
More on bank accounts
Learn more. Do more for your business
Find out how Tyro can benefit your business